LITIGATION
The Law Firm's litigation experience ranges from complex commercial transactions at the international level to appearances before local and federal courts, state and federal government agencies, as well as before different courts. Litigation, the different procedures, the various methods or resolutions of disputes, are areas in which our lawyers have extensive experience, which allows them to advise clients, indicating the possible arguments to be employed, as well as in relation to the strategy to follow in each case and to the budget relative to the litigation in question.
Our policy always taking into consideration the interests of the client, is to avoid as far as possible to reach a litigation, however, if necessary, we follow the procedure as aggressively as we are allowed, without losing sight of the effectiveness of the strategy established in advance.
FIELDS OF ACTION
---
The main purpose of the Firm is to resolve legal situations faced by both natural persons and legal entities, in relation to matters that involve the areas of their specialty, such as: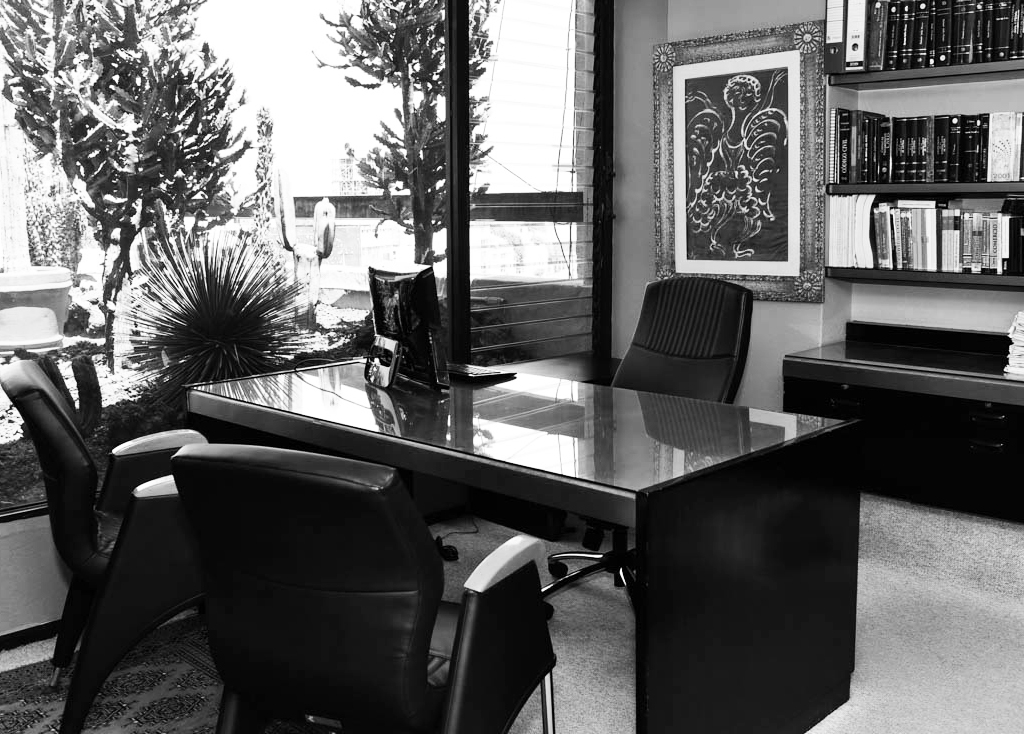 CIVIL LAW.
---
We have a vast experience in this type of matters, ranging from cases related to breach of civil contracts, to conflicts related to ownership and/or possession of property, whether real or personal property, through issues of civil liability, moral damage , etc.
COMMERCIAL LAW.
---
Our collaborators are in a position to advise any type of company, large or small, as well as domestic and international corporations both in formation and existing. Our clients receive comprehensive legal advice in relation to the structure, implementation and configuration, both of the entities themselves and of specific transactions.
The Firm also advises a number of companies, of very varied corporate purposes, whose main activity is the sale of goods and services, on various commercial transactions, and even advice and consultancy on mediation and arbitration.
FAMILY LAW.
---
The Firm has vast experience in this type of matters, from the simplest to the most complex, sponsoring and advising with great success prominent and high-profile people in divorce, parental rights, custody, alimony, inheritance and other relationships regulated by this branch of Law.
REAL-ESTATE LAW.
---
In this matter, the firm carries out top-level advice and consultancy in real estate transactions, from leasing to the purchase of tangible, commercial and residential assets. It also develops planning and comprehensive preparation of all kinds of legal documents related to real estate, also having a specialized area that provides real estate Administration services.
TAX LAW.
---
Our services in this field of expertise are aimed at proposing the best strategies in order to maximize the revenues of the companies while complying with the fiscal obligations incurred, we strive to prevent eventual contingencies in this matter.